The MYGALE Formula 3 Regional (F3R) prototype successfully ran its first laps at the end of September on the Nevers Magny-Cours circuit.
Currently the leading manufacturer in FIA Formula 4, and six years after winning the title of Italian F3 Championship with Ricardo Agostini and JD Motorsport, MYGALE has returned to Formula 3.
Complying with the FIA  Formula 3 Regional regulations, the car incorporates the latest safety standards from F1, such as a monocoque with frontal and side anti-intrusion panels, side impact structures and the addition of the Halo device. Aerodynamics have been developed using CFD in partnership with AERH.
The MYGALE F3R started its program of validation tests on the Nevers Magny-Cours circuit several weeks ago and continues with its track development. Tests have already been conducted in dry and hot conditions as well as in the rain without encountering any significant technical problems.
The general opinion of our panel of test drivers – including Gabriel Aubry, currently in GP3 with Arden International and WEC with Jackie Chan DC Racing – is that the car is well conceived with good mechanical and aerodynamic characteristics. It has a good handling behaviour with a well-balanced chassis, and significant downforce, making the chassis good to drive and a great basis for driver development.
The F3R MYGALE is currently equipped with a turbo engine developed by our partner ORECA, with a power output limited to FIA maximum set at 270hp. The turbo gives the engine very good low end torque and drivers have been able to exploit this due to good traction from the chassis.
The MYGALE F3R is aggressively positioned within the FIA F3R pricing is designed to give the best value ratio for technical content versus purchase and operating costs.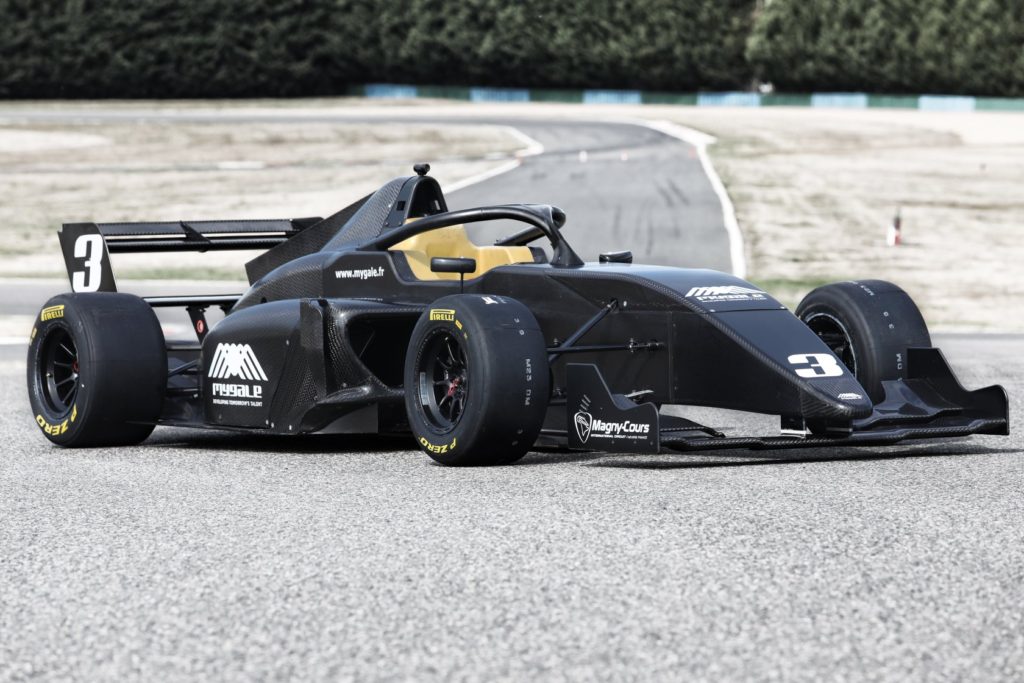 Contact:
Estelle DECOSTER
edecoster@mygale.fr
+33(0)3 86 21 86 21