Mygale offers its customers the opportunity to make use of the skills of its high performance composite workshop.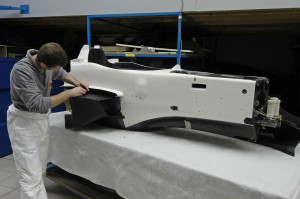 Model making :
Handmade (with sections or planes sides) primer gloss finish.
Machined Masters (machinable boards prolab 65) , CATIA files and 4-axis machining center .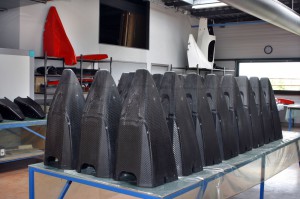 Manufacture of polyester molds :
Polyester and vinylester gelcoats (gun and brush application ).
Polyester and vinylester resin with fibreglass (contact application). Thickness according to specifications.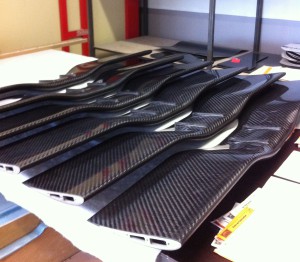 Manufacturing of epoxy moulds :
Epoxy gelcoat , epoxy resin (100 ° to 150 °) , fibreglass, carbon and aramid.
Contact or vacuum application.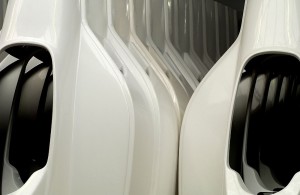 Parts Manufacturing :
Polyesters or epoxy in contact and vacuum (with all types of fabrics and PU foam or honeycomb complex)
Prepreg vacuum oven (up to 180 °) with carbon, aramid / kevlar and glass
Vacuum infusion
RTM
Stove
Autoclave
4 rooms for dedicated ovens
All our production is managed by CAM
References :
Renault Sport, Citroën Sport, Peugeot Sport…