Following the development stages as well as the anouncements made during the last few months, many pilots have shown interest in our Cross Car's performance. It is now time to announce the first pilots and teams who will lead our XC02 chassis to victory in 2021!
YOANN




GILLOUIN
---
We are delighted to announce Yoann Gillouin, 2016 European Quad Champion, 2017 World Quad Vice-Champion and 4th at the 2019 French Cross Car Championship, chose the Mygale XC02 chassis to challenge the French and European championships!
Y. GILLOUIN :


"Very excited about this new challenge with Mygale! The first tests are promising and I like the overall conception and design of the machine! There is a lot of passion around the Crosscar discipline and it is interesting for everyone. All the team is highly motivated and I can't wait to pursue our development stages from now to the first races. The season already looks like it's going to be intense with the European and French championships and I am looking forward to meet the atmosphere during the European races.

See you soon ! " (translated)

VALENTIN




COMTE
---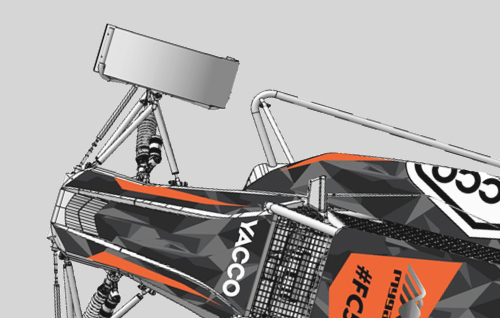 Mygale is also proud to announce that Valentin Comte, 2018 French Junior Rally Cross Champion, joins the Mygale adventure on the XC02 chassis for the 2021 season with Team Logirace. During this year, Valentin will race around France and Italy, having the French and European championships in mind for 2022.
.
Tom Guiraud will also discover the discipline in Maxi Sprint category in 2021, with a 650cc engine on board of our chassis.
Watch out for the starting grids !