MYGALE signed a distribution contract with PATRIOT RACE ENGINEERING for the North American market (USA and CANADA). This contract was made official during the PRI show that took place in Indianapolis at the end of December 2021 where MYGALE USA presented the new Formula 4 Generation  2 www.mygaleusa.com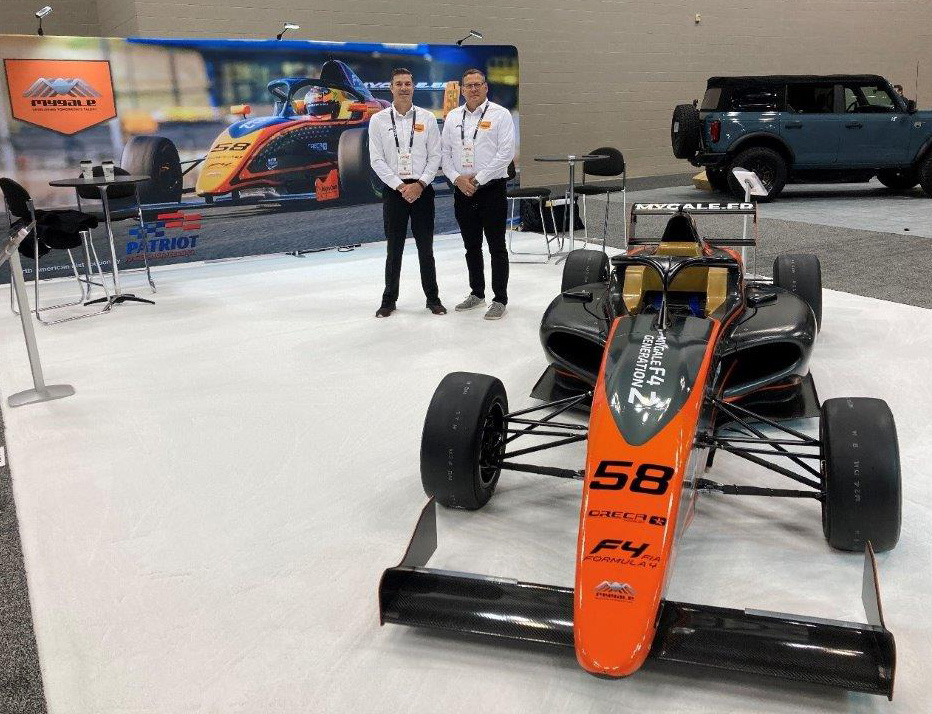 PATRIOT RACE ENGINEERING was created by David TILTON and Tristan HERBERT. They are official distributors of AUDI Sport, CUPRA and VW Motorsport in North America. PATRIOT RACE ENGINEERING is also partner of ANDRETTI Autosport in Indycar.
David TILTON
"As an Indy car owner and IMSA sports car team and car owner I have been involved in racing for over 15 years. I am extremely excited to start working with Mygale and Bertrand DECOSTER to bring these unbelievable race cars to North America.  These cars will bring the F4 and F3 platforms to a new level. Patriot Race Engineering looks forward to supporting Mygale race cars both from technical and parts supplier in the coming years".
Tristan HERBERT
"As the Motorsports Manager for Audi Sport customer racing in the United States for the last 8 years, I've been a part of launching multiple GT3, GT4 and TCR platforms within the North American market.  I'm excited about our new Mygale partnership and the opportunity to expand our portfolio into formula racing with the new Mygale F4 and F3 chassis".
Bertrand DECOSTER
"Working with David and Tristan is the opportunity to develop MYGALE in the USA in an extremely professional environment. This will make it possible for us to offer a unique customer experience.
We also presented the Formula 4 on the circuit COTA (Circuit of the Americas) where the Skip Barber Racing School already is in possession of a MYGALE fleet".