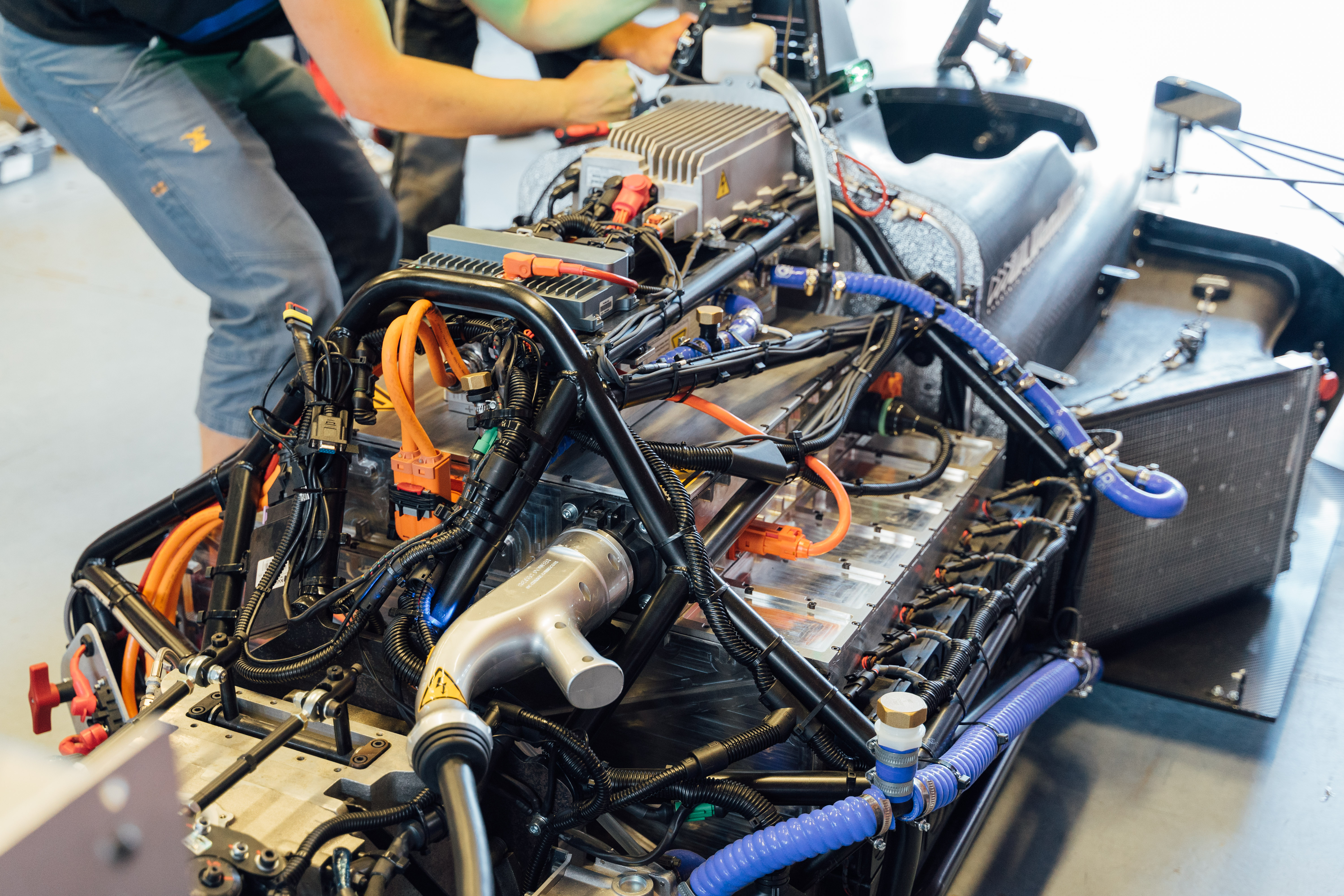 MYGALE and their partner PLAY&DRIVE conducted a series of tests on the Magny-Cours Grand-Prix track using their Formula 4 car equipped with an electric powertrain.
The prototype with Generation 1 chassis fitted with a 750 volt, 220kg battery and 120 kw electric motor plus braking regeneration, completed a series of 7 lap runs with no problems.
These tests follow on from a series of tests in Spain and were intended to validate the level of performance of the car on a 4,411 km F1 Grand-Prix track. The prototype lapped in times close to those of a thermal Formula 4 without any performance drop-off during the runs. A maximum speed of 220 km/h was attained.
The next step is to optimise the electric powertrain for installation in the MYGALE F4 Generation 2. MYGALE will develop a monocoque and a structural battery case to meet homologation standards for competition.