MYGALE and partner ORECA organised the first runs of the hybrid version of the Alpine 1.3T engine, which currently supplies the French F4 Championship. As a recall, the FFSA Academy is the first Formula 4 Championship that runs on non-fossil fuel developed by REPSOL.
The project "F4 Hybrid low emission" was validated and was joined by the "PVF" (Pôle Véhicule du Futur), the region Bourgogne Franche Comté, and France Relance.
The first tests of the MYGALE F4 Gen 2 equipped with hybridization developed by ORECA together with VALEO, TIAMAT and MARELLI, delivered additional power operated by the Driver of more than 5km/h and 1 second in a straight line on the Club Circuit of Magny-Cours.
The regeneration of the battery makes it possible to activate this surplus of power every 2 laps or so.
The system could be assimilated to a system of DRS without all the technological and sports constraints of the system currently used in F1.
Development continues in September with the supply of the final battery to be tested by the FFSA Academy by the end of the season.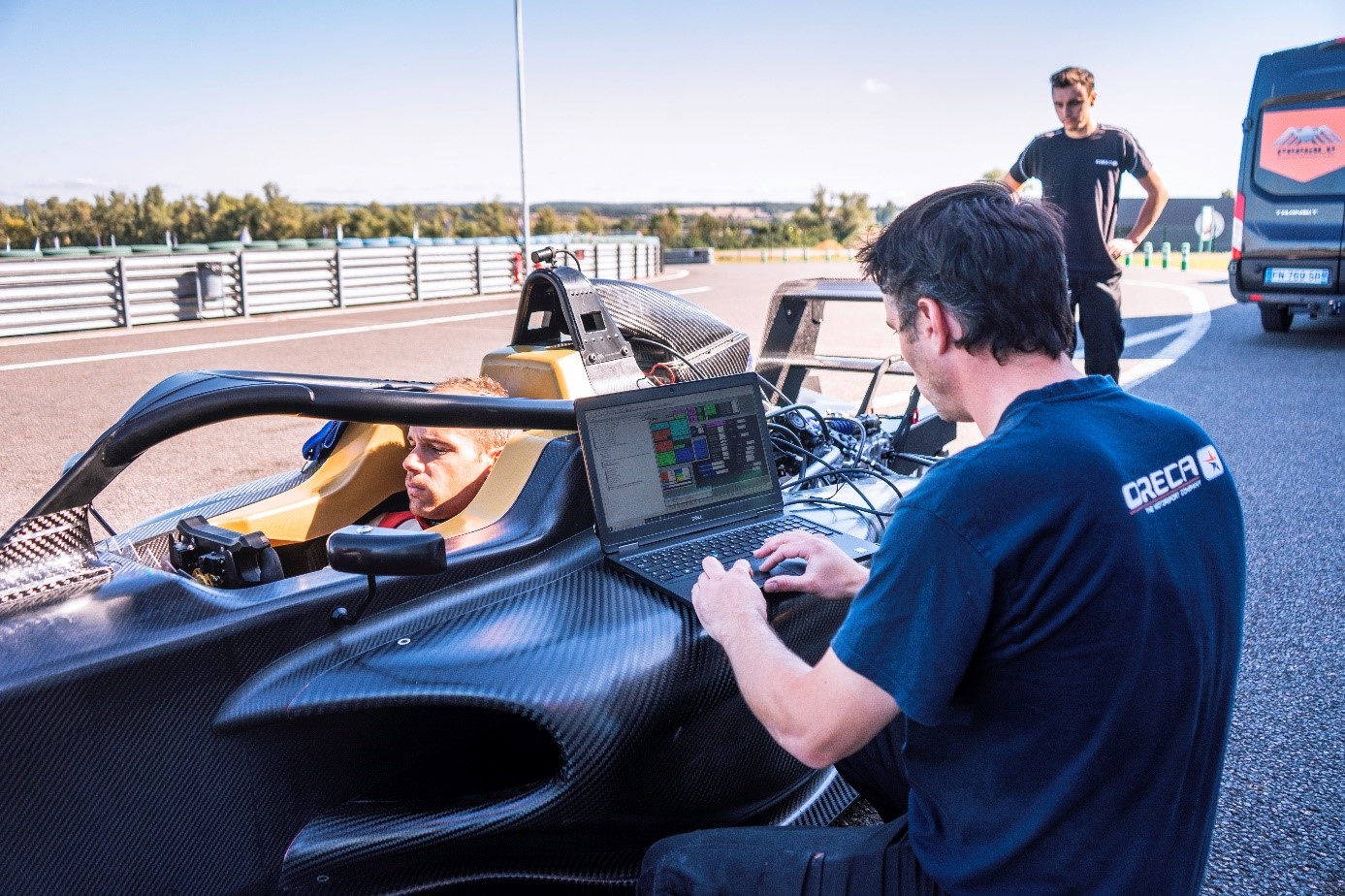 Photo credit: cbr photographie