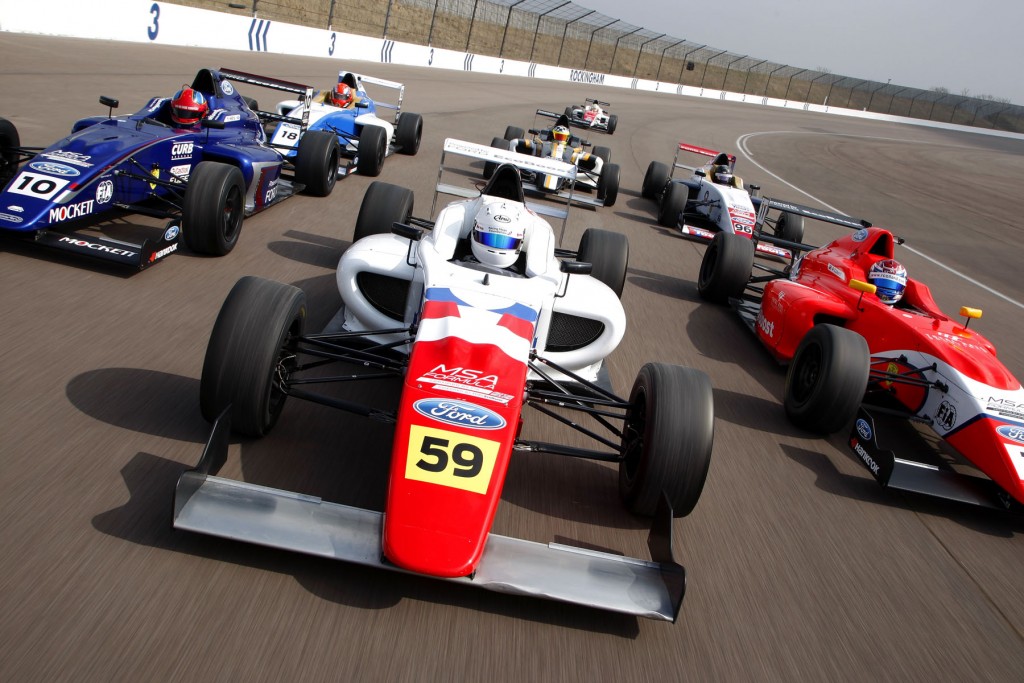 About the F4 British Championship certified by FIA – powered by FORD 
New championship named F4 BRITISH CHAMPIONSHIP CERTIFIED BY FIA – POWERED BY FORD

Carbon-fibre monocoque chassis, designed to meet exacting FIA safety standards, produced by leading European manufacturer Mygale
Powered by Ford: 1.6-litre Ecoboost engines, as proven in Formula Ford, tuned to deliver the FIA's maximum permitted 160 PS
«Ready to Race» price of a new car including engine lease, Sadev sequential paddle shift transmission and data logging system less than £36,000
The only UK championship awarded by the MSA and run to the FIA's F4 regulations
Open tp 15-year-old drivers: the only single-seater championship in Britain to offer this opportunity.
Only UK championship which earns successful drivers points toward the FIA Superlicence. The 2016 British Champion will be awarded 12 points towards an FIA Formula One Superlicence. He will also attend the FIA Gala in Austria and join an exclusive FIA F4 drivers'club.

Single engine tuner: all power units supplied through one leading race engine preparer
Control tyres from leading race and road tyre manufacturer Hankook
10-meetings, 30-race schedule of BTCC-support races at all major British circuits, with live TV and highlights package
Mentoring and driver developement programme every race weekend overseen by the MSA, British motorsport's governing body
To go circuit racing, you will need a racing licence, which like all motor sport licences is issued by the national governing body of the sport, the MSA.
For further information about the various grades and licence requirements required to compete in MSA Formula, please contact the championship co-ordinator, Sam Roach:  s.roach@racingline.com 
Latest news
MSA Formula Championship latest news on : www.msaformula.com/latest-news/
The 2015 Championship winner is Lando Norris, team Carlin. In 2016, Championship winner is Max Fewtrell, team Carlin.
Calendar
Season 3 – 2017 :
| | | |
| --- | --- | --- |
|                       ROUNDS                      | CIRCUITS                                    | DATES |
| 1 | Brands Hatch (Indy) | April 1-2 |
| 2 | Donington Park | April 15-16 |
| 3 | Thruxton | May 6-7 |
| 4 | Oulton Park | May 20-21 |
| 5 | Croft | June 10-11 |
| 6 | Snetterton | July 29-30 |
| 7 | Knockhill | August 12-13 |
| 8 | Rockingham | August 26-27 |
| 9 | Silverstone | Sept 16-17 |
| 10 | Brands Hatch (GP) | Sept 30-Oct 1st |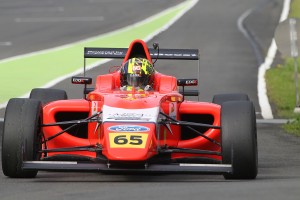 Contacts
Championship co-ordinator: Sam Roach
• s.roach@racingline.com
• +44 (0) 7866 737343
• +44 (0) 8456 805077
MSA Formula web site : www.msaformula.com 
On-line Documentation