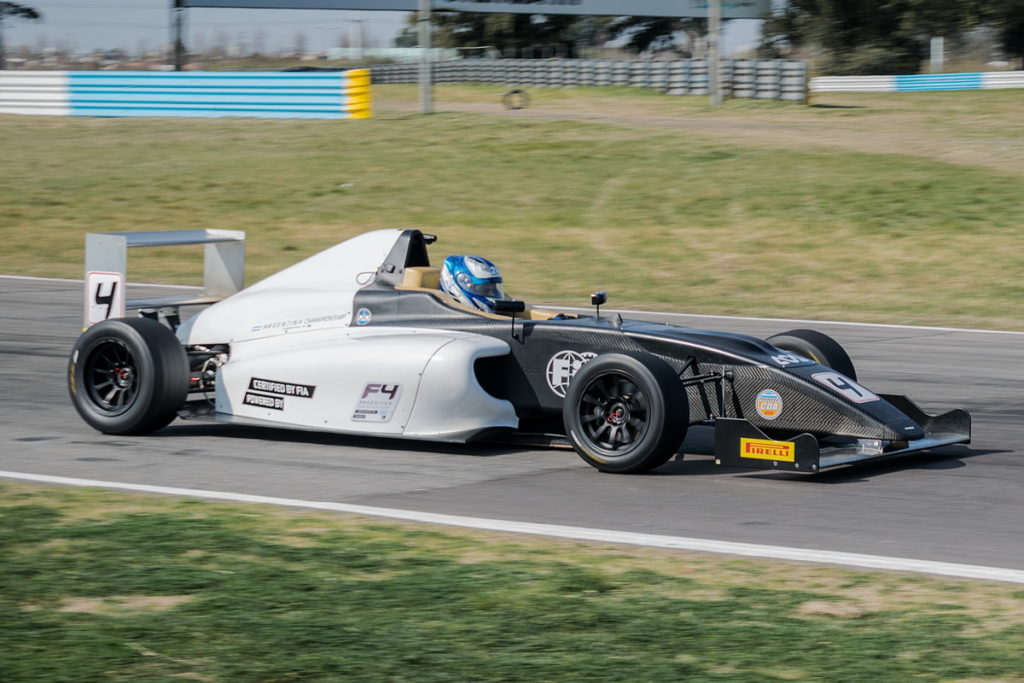 About the F4 Argentina Championship
The F4 Argentina Championship will be the only single seater series in South America that will give FIA points to its competitors.

This championship will also be the only series in the region to use the same FIA specifications for both car and engine, as other F4 series in other continents

All chassis are M14-F4 made by Mygale between 2018 and 2019, with the maximum safety standars required. The engines will be Geely 2.0L

The series will give the perfect development environment for all drivers who want to succeed in greater single seater in Europe or in the United States

The first year (2021) will have seven double rounds (14 races)

The championship will run under a single organization in order to have all cost under control. It will be the one with the best budget per year worldwide.


As a school and development series, the drivers will share information about set ups and data adquisition.
How to race
Having the proper FIA licence from the ASN of the country of origin of each competitor. And then contacting the series to get more information about dates and cars available.
Latest news
Will be published in the official website f4argentina.com and its social media accounts
Instagram @F4argentina – Twitter @F4Argentina – Facebook @F4argentina
Contact
Documentation
To access Formula 4 online documentation, please click here.