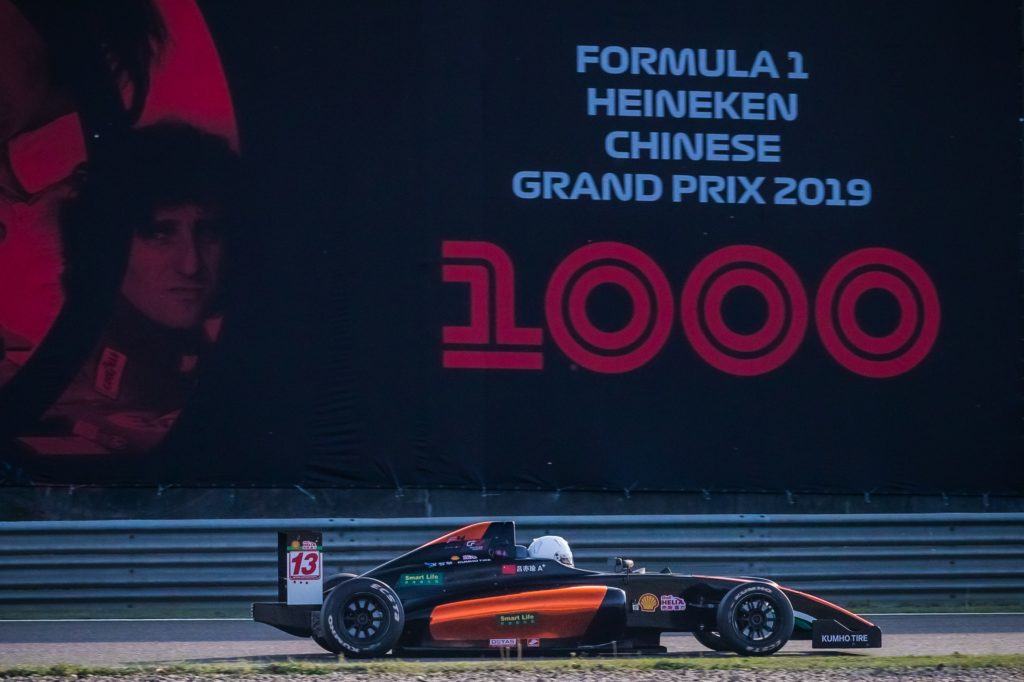 About Formula 4 Chinese Championship:

Championship called F4 Chinese championship – commences October 2015 – top automobile racing event run to the FIA F4 regulations in China.

The famous circuits (Zhuhai,Chengdu,Beijing, Qinhuangdao Shougang, Ningbo and Shanghai) of China embraces numerous ressources of media and commerce.

Powered by Geely engine, 2.0L. Mygale carbon-fibre monocoque chassisbuilt to FIA safety specifications. Tyres supplied by KUMHO.

Open to drivers who wishes to upgrade toward the F1 superlicense.

Operated by the most professional and experienced team in China.

Each race is televised and broadcast globally with wonderful audience rating.
How to compete

?
A national E licence from CAMF(or an equal car-racing licence certified by AAMC, HKAA or CTMSA) is indispensable to the event. You also need visa if you are not the resident from Mainland China, HongKong, Macao or Chinese Taipei. Chinese F4 championship offers F1 superlicence points to drives. You can find more information on www.mitime.com.cn.
Latest news:

Formula 4 Chinese Championship latest news on : fiaf4.com.cn
On-line Documentation: