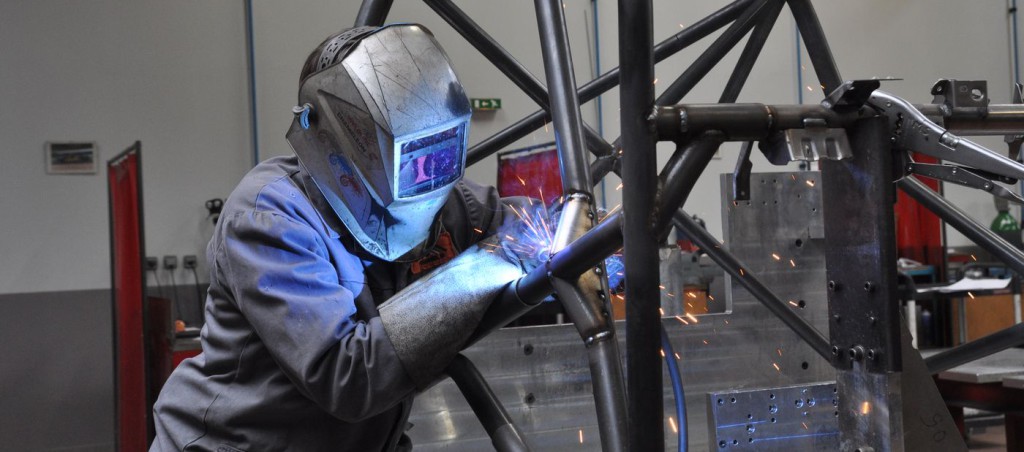 Within our fully equipped workshop with 4 TIG and 2 MIG areas, 4 surface plates, milling machine , folding machine, drill press , band saw, shears , grinders , foot press… Each one of our fabricators and  welders has a broad experience in motor racing and is capable of producing high-quality parts from sheet metal with high precision.
With over 28 years' experience in manual welding and a recognized knowledge of single-seaters around the world, we are able to offer our expertise in many areas for prototypes production or small series parts.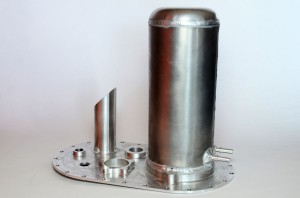 Mygale offer different types of welding and materials:
TIG , MIG , ARC , Brazing

Standard steels, treated steel,  annealed steels, aluminium, stainless steel…
Each piece produced is controlled by a three-dimensional machine to ensure quality. It can also be traced through our laser marking machine.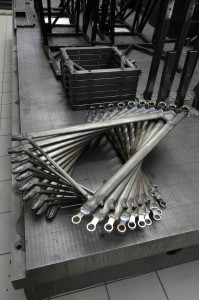 All our production is managed by CAM.
Our nearby supplier base, allows us to offer a complete manufacturing process , from laser or water jet cutting to heat or surface treatment.
Examples of items : hub carrier , radiator , tubular chassis , Overpass, Wishbone , ROPS , airship platform …
References :
Renault Sport, Peugeot Sport, Oak racing, Danielson Engineering, Spark, Venturi…