Mygale comes as one of the main innovative forces on the international scene of motorsport.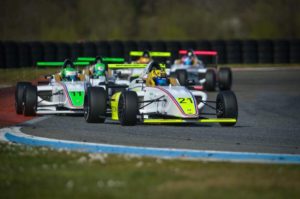 Mygale earned its worldwide reputation in motorsport in the last 34 years by designing and manufacturing 1,122 racing cars, either for most famous brands (Formula Renault, Formula BMW, Peugeot Spider) or under its own name (Formula Ford, Formula US2000, Formula 3, Formula 4 …). Mygale can be credited with 1,280 victories over 5 continents, 7 World Champion titles; and was a decisive springboard in the career of famous current Formula 1 drivers such as Jenson BUTTON, Kimi RAIKKONEN, Nico ROSBERG, Sebastian VETTEL or Lando Norris.
.
This success is the result of the whole company's dedication and the excellence of each and every one of the individuals that are part of Mygale.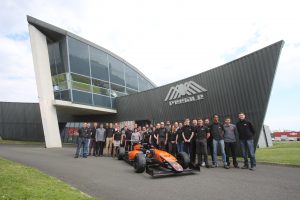 This industrial knowledge, very wide in terms of motorsport engineering and manufacture/production, enables Mygale to provide for its customers'needs: subcontract manufacturing of high-tech parts or the realization of industrial projects.
40 skilled employees work in the highly-modern 2650m2 factory, ideally situated at 2h30 from Paris and Lyon in the technopole of the Nevers Magny-Cours international track.
.
 Our objective:
1 – To affirm and consolidate our leading position on the 

single-seat and prototype 

market
World leader in F4 with 9 championships.
2 – To Accompany the major car manufacturers for their single-seat and prototype programs
Study, manufacture, development.
3 – To Develop activities outside motorsport
Automotive, aeronautics, …
What others are saying
« MYGALE, un challenge initié par la passion et l'implication absolue de ses jeunes créateurs, une réussite due à une détermination sans faille, l'exigence et l'efficacité, la pérennité assurée avec l'arrivée de leur fils qui poursuit la structuration et la recherche de qualité constante pour la satisfaction du client. »
Michel TETU
« Builded, succeeded and survived: Bertrand met this triple challenge in the most difficult of ambition: impose a trade mark of racing car in motorsport history. I admire him and his team hugely. »
Adrian REYNARD