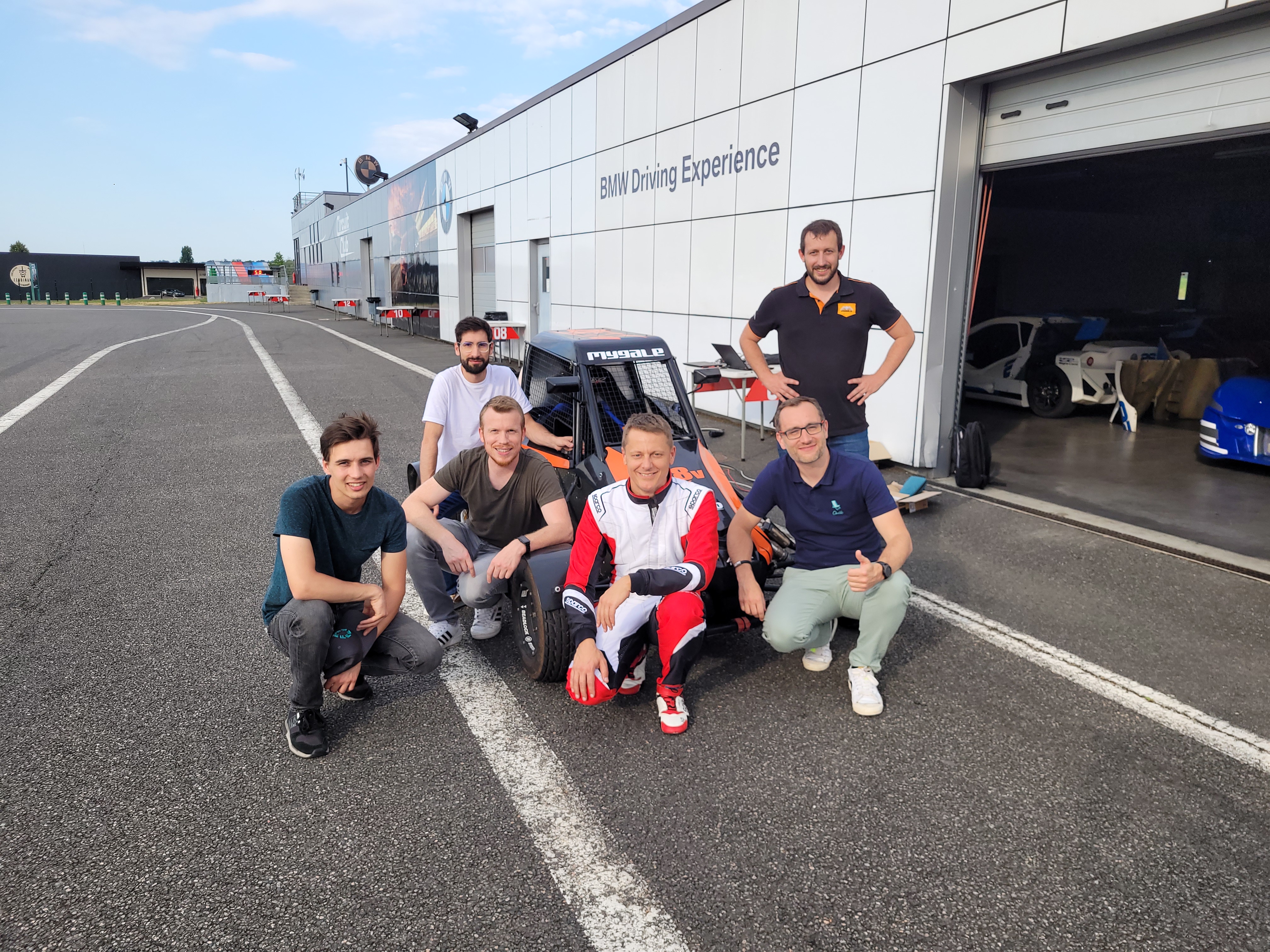 MYGALE, PLAY&DRIVE and VALEO teams got together on the Magny-Cours Club track to do the first tests of their 60v electric Cross Car.
Indeed, MYGALE and VALEO have decided to work with a new partner for the battery. The Spanish company PLAY&DRIVE was selected, having already collaborated with MYGALE on its electric Formula 4 concept.
While remaining in the classification of electric vehicles requiring no special authorisation (less than 60v), PLAY&DRIVE has developed a specific high-performance 58v battery in order to operate the 2 VALEO engines with a total power of 50 kW for optimal use in autocross.
The car weighs 420 kg. The development will continue in July on the circuit of autocross of Issoudun with Johnny Feuillade, the European champion of Autocross.