Poster of GP Explorer 2 © Instagram – GP Explorer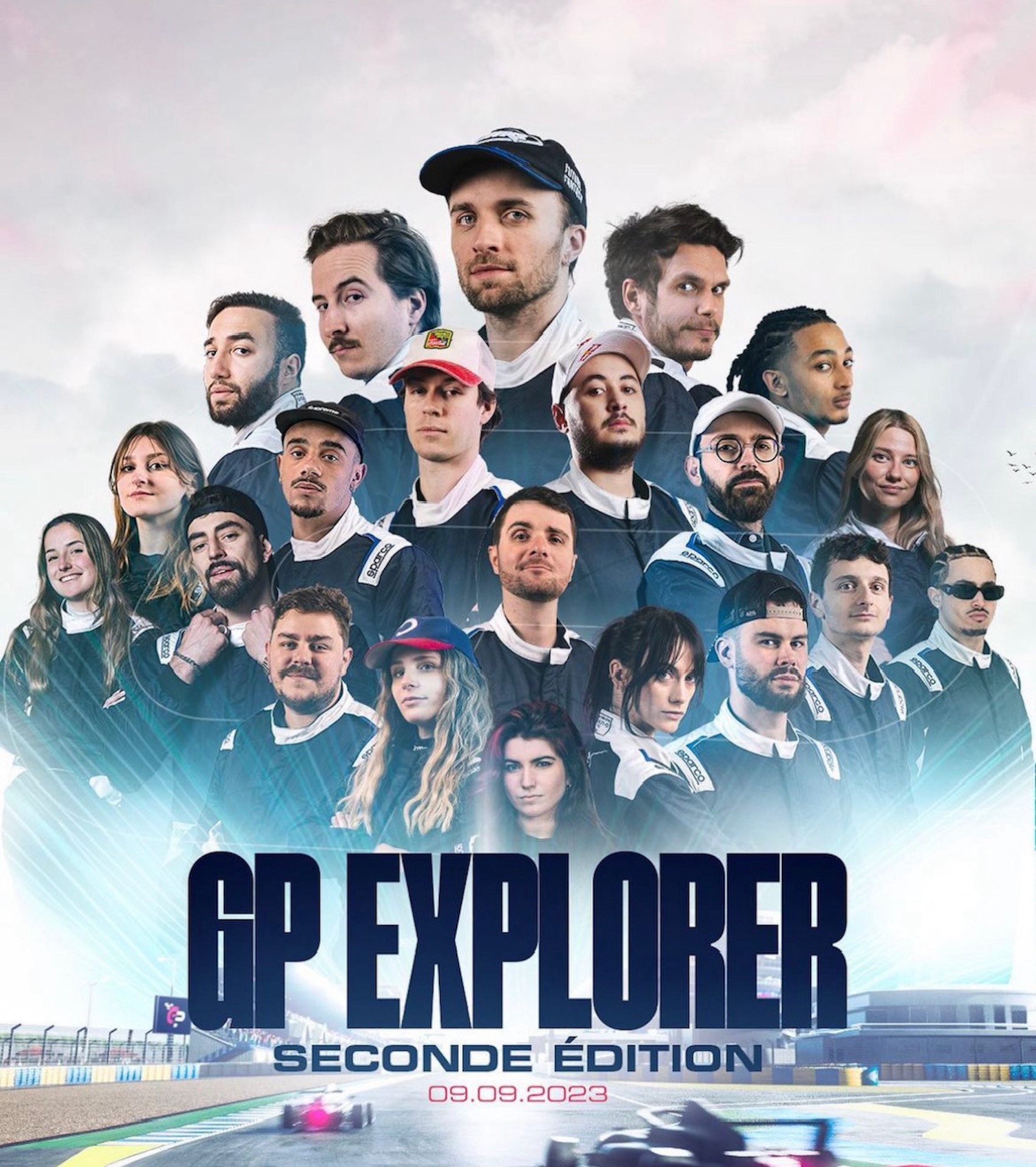 After an incredible success in 2022, BUMP – the agency of the most French media influencer SQUEEZIE- is now organizing the GP EXPLORER 2 on the Bugatti circuit in Le Mans on 9 September with the support of the FFSA ACADEMY. The concept is simple, SQUEEZIE, brought together the greatest French influencers with a few singers who trained as professional race drivers behind the wheel of the MYGALE F4 of the FFSA ACADEMY on all the French circuits.
On September 9, they will compete for their Grand Prix in the format of a Formula 1 race: free practice, qualifying practice, driver presentation, grand prix, podium with opening to the public.
60 000 lucky people were able to get their ticket in less than 30 minutes after the opening of sales while more than 300.000 people tried to get theirs.
The 2022 GP EXPLORER 1 record with more than 1 Million simultaneous views on Twitch is yet to beat. This should not be difficult given the enthusiasm of the fans.