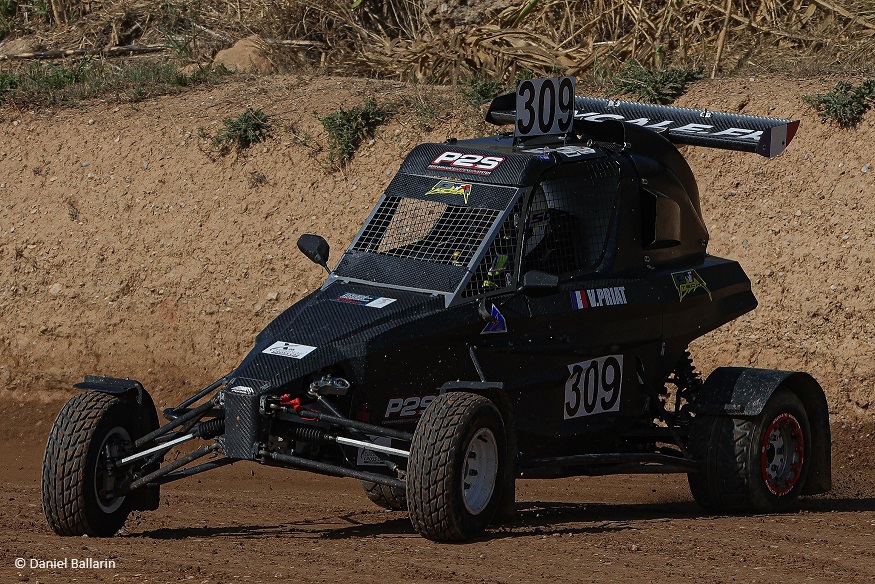 MYGALE confirmed its excellent form in the European Championship after its victory in Saint-Georges. The sixth round of the cross car European Championship took place in Maggiora in Italy on 23 and 24 September ; Vincent PRIAT finished in 3rd place in the final after superbly winning his semi-final.
Then the season's show ended in Mollerussa, Spain on 7 and 8 October. Vincent achieved pole position once again imposing the XC04.  He had to give up due to engine failure.
During the 2023 season, the XC04 won in all Championships in which it took part as well as on all surfaces (autocross and rallycross).
MYGALE and its teams will take advantage of the winter break to continue developing and improving the XC04 to win new victories in 2024.