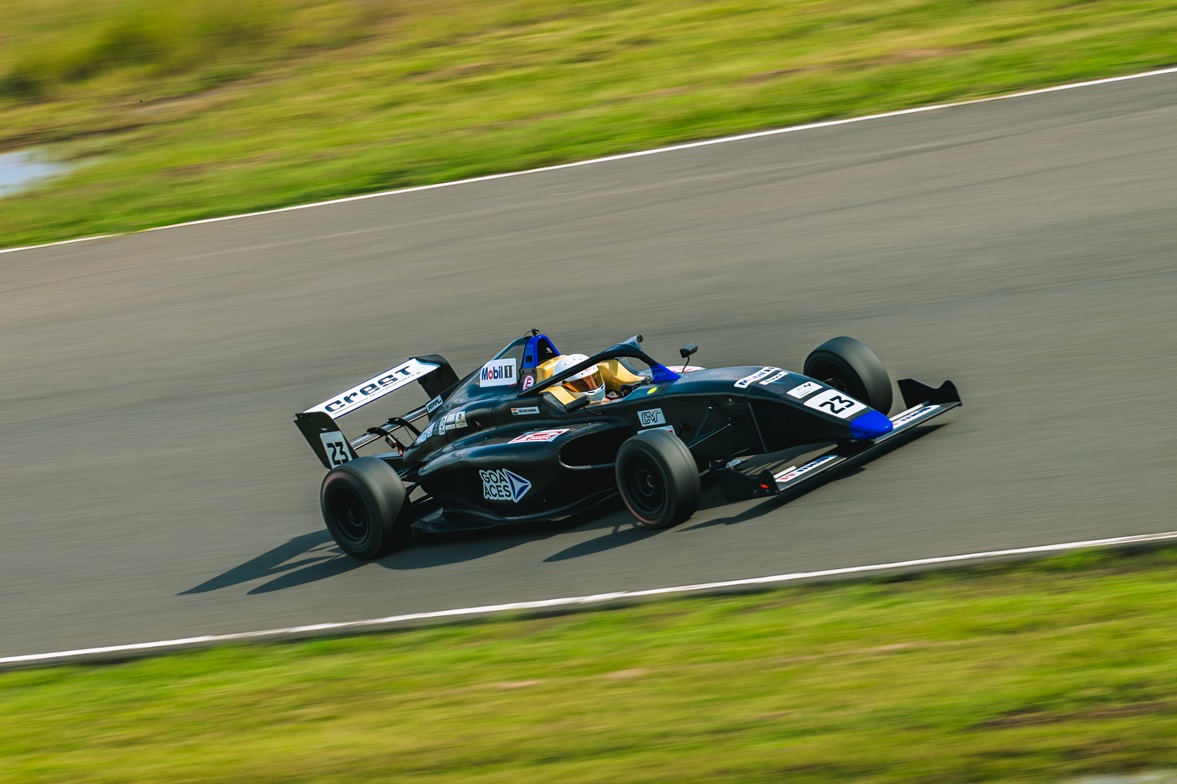 The inaugural season of the F4 races in India began on the weekend of 4 and 5 November on the Madras International Circuit (MIC) of Chennai with a grid of MYGALE F4 Gen2. Sport management is entrusted to MP Motorsport with the support of MYGALE and ORECA.
This winter Championship under the aegis of the Indian Federation and the FIA will close on 9 and 10 December. It started thanks to the commitment of the entire RPPL team, promoter of the Championship and distributor of MYGALE chassis in India.
This first meeting was a success and allows the Indian F4 Championship to position itself as the reference of the country by already generating a real enthusiasm among drivers and fans of car racing.
This success demonstrates that India will open great prospects of development for MYGALE in the coming years.
To be continued!